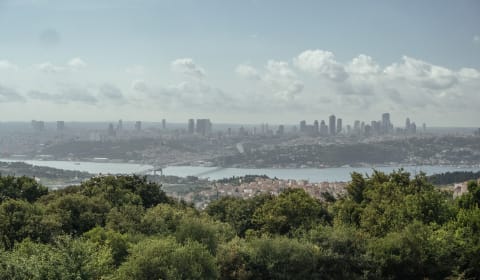 Take a stroll in Belgrad Ormani
Take a break from the bustling vibes of the city in a local's favorite spot, the natural gem of Belgrade Forest. Located in the Sariyer district of Istanbul, this protected park includes a huge network of trails where you can explore old Ottoman dams, unwind in the shade next to a lake, or enjoy a lovely picnic (true to the local style). In the forest, you can also find very well maintained running tracks that take you through picturesque, shady woods.
To get to this lovely green space, you can ask your local host for directions. Your local friend can also arrange a relaxing "mangal" (cook-out) in the forest! Also, before you head into the forest or on your way out, be sure to check out the local flavors in the garden-style restaurants in and around Bahcekoy!