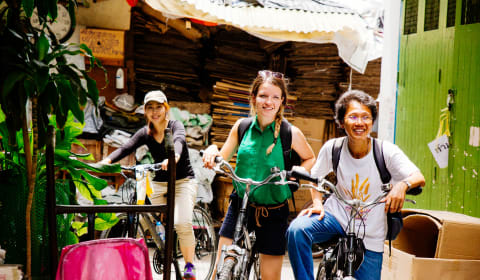 Cycle on the off roads
A private cycling tour in Bangkok is the easiest and most exciting way to see the off roads of Bangkok. It's super fun, energizing and gives you the chance to see lots of awesome places. Most tourists cycle around Bangkok every weekend, but only try the main roads, since they don't have a private guide with them.
Choose one of our local hosts, who can truly give you an experience worth remembering. They'll show you around and tell you more about the sites you're visiting. You'll hear tons about the local lifestyle and cool things to do in Bangkok! Let your local guide show you all the hidden gems and beautiful secret views. Don't forget, locals always know best!