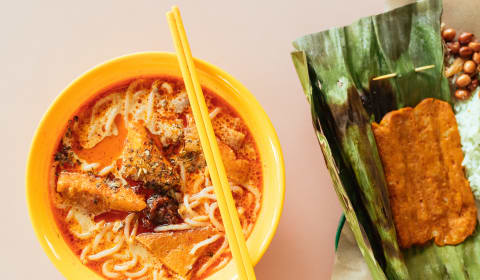 Explore the sights and tastes of Geylang
A hidden gem away from the tourist crowds, Geylang is one of the most colorful districts in Singapore. Located a distance away from the glitz and glamour of the city, take a walk with a local guide to appreciate the rich culture and history of the shophouses and coffee shops in the neighborhood.
A local can also show you where the best food is in Geylang, be it richly fried authentic chili crab, amazingly delicious hotpot or even the best durian in the world! Fun fact: Geylang offers a wide selection of durians with different flavors, so even if you haven't tried or you have heard about this exotic fruit, after a visit with a local we guarantee you'll be a fan!