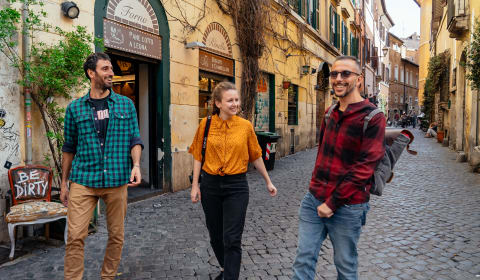 Visit the San Lorenzo District
Wanna go in a less known place? The Lorenzo District has been named as Rome's up-and-coming districts, but still remains unknown to tourists. Its bohemian vibe and trendy underground bars make the locals love the place. They'll help you take in the vivid street art and stroll around the hip area. Keep in mind that this district is not for everyone. It's art has a more controversial side to it, but if you're into more hipsterish type of places, then you'll love it!
It's also home to one of Rome's biggest churches, San Lorenzo fuori le mura, so visiting this area will help you have a taste of the modern Roman life, while still uncover its history! Definitely one of the best things to do in Rome!