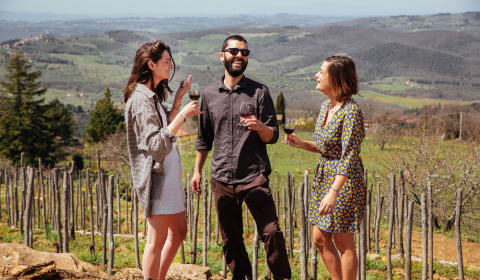 1. Ride the Picturesque Swan Valley Food & Wine Trail
Wine lovers rejoice! Only a 25-minute drive from Perth, discover Western Australia's most renowned wine-growing region and indulge in all its gastronomic delights. Dozens of prestigious wineries, breweries, restaurants, and distilleries decorate the 32-kilometer loop and each offers a unique taste. Bask in the sunshine, rustic charm and see why some of the world's finest vintners and chefs have migrated to the fertile soil of the valley.
Food and wine are the main attraction but there's much more to see in this peaceful countryside. World-class artisans reveal their crafted masterpieces, Caversham Wildlife Park gives you a personal introduction to native wildlife and nature abounds at every turn. Whether by car or bike, Swan Valley lets you satisfy any craving at your own pace.