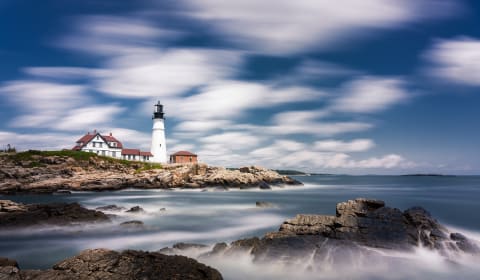 Coastal Magic Meets Artistic Wonders
Welcome to Portland, Maine – a coastal gem that's ready to enchant you with its unique blend of beauty and culture. Ready to dive into an unforgettable experience? Let's explore some must-see spots that define the essence of this charming city.
First stop: Fort Williams Park, a coastal paradise that's all about history and nature vibes. Perched on the cliffs, the Portland Head Light lighthouse welcomes you with its iconic charm. Don't miss the chance to capture breathtaking ocean views and make memories that'll be etched in your mind forever.
Calling all art enthusiasts! The Portland Museum of Art is your haven. With over 22,000 artworks from across the globe, you're in for a creative journey. From classic European pieces to contemporary American masterpieces, this museum is a kaleidoscope of creativity that'll leave you inspired and engaged.
But wait, there's more! Want to go beyond the touristy spots? Consider teaming up with a local guide. They know this city like the back of their hand and can show you the hidden gems and local hangouts that make Portland truly special. Whether you're into history, food, or offbeat adventures, a local guide can craft a personalized experience just for you.