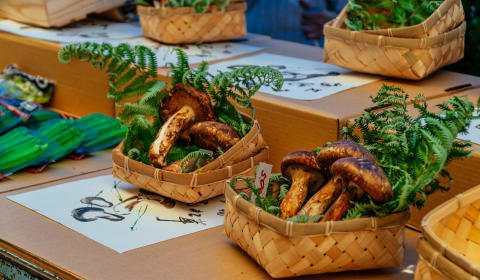 Discover Nishiki Market on a Food Tour
When it comes to experiencing the vibrant culture and delectable cuisine of Kyoto, a visit to Nishiki Market is an absolute must. Located in the heart of Downtown Kyoto, this bustling marketplace offers a great variety of traditional Japanese dishes and unique culinary treasures that will undoubtedly satisfy every food enthusiast's palate.
Nishiki Market, also known as "Kyoto's Kitchen," stretches for five blocks, inviting visitors to discover an enchanting gastronomic journey unlike any other. As you stroll through the market's narrow alleyways, your senses will be delighted by the colorful sights, aromatic scents, and the cheerful chatter of vendors and locals alike. It's an experience that immerses you in the heart of Japanese food culture.
Local tipTry visiting about an hour after they open or an hour before they close to avoid crowds. Keep in mind that some stalls might have different opening hours.