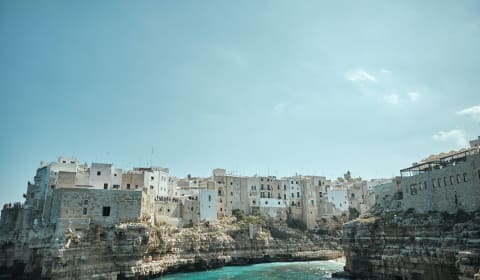 What are the best tours in Bari, Italy?
There are several types of tours that are popular in Bari, Italy, depending on your interests and what you'd like to see and do in the city. Some of the best tours in Bari include:
1. Food and wine tours: These tours offer the chance to sample local culinary specialties and learn about the region's food and wine culture.
2. Cultural and historical tours: These tours take you through Bari's Old Town, or Bari Vecchia, and other areas of the city that are rich in history and cultural significance. You can learn about the city's history, art, and architecture while exploring its streets and landmarks.
3. Beaches and coastlines: Bari is located on the Adriatic Sea, and the region is known for its beautiful beaches and charming towns along the coastline. You can take a tour to explore the area's beaches and small towns, or join a boat tour to see the coast from the water.
4. Nature and outdoor tours: The region around Bari is home to a variety of natural beauty, from national parks and nature reserves to rolling hills and olive groves. There are many tour options for those interested in exploring the area's natural beauty, whether by hiking, biking, or driving.
5. Shopping and market tours: Bari is home to many traditional markets and shopping districts, where you can find everything from local crafts and souvenirs to fresh produce and handmade goods. You can join a tour to explore the city's markets and shopping areas, and learn about local products and traditions.