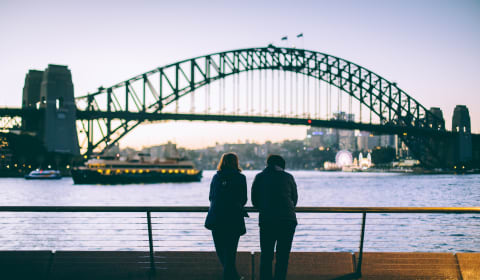 1. Get the Ultimate Opera House & Harbour Bridge View
Nothing says Sydney like the famous sails of the city's UNESCO protected opera house. Luckily this architectural hotspot and the nearby Harbour Bridge are set next to the sparkling blue waters of one of the world's most beautiful natural harbors.
Sit on the Opera House's famous steps, enjoy a drink at the nearby Opera Bar or take a stroll across the bridge to North Sydney. However, you choose to enjoy these stunning landmarks just be sure they are on your list!
Local tipHead to Mrs. Macquarie's Chair in the nearby botanical gardens for a picture-perfect view of these two iconic landmarks together.