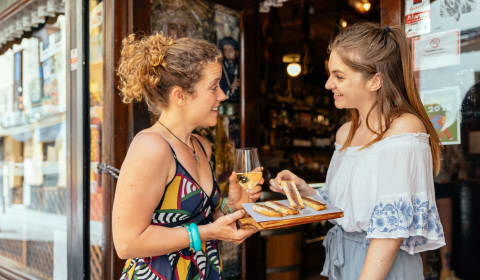 Savor the Malaga Flavors
If you're looking for the best way to experience Malaga, it's through your taste buds. Get ready to tantalize your senses on a food tour with a local guide who knows all the hidden culinary treasures of this Andalusian gem.
From the vibrant markets to the cozy tapas joints, your local guide will take you on a gastronomic journey through Malaga's unique food scene. Indulge in the rich flavors of Andalusia, from traditional dishes to innovative creations that blend old and new. Taste the freshest seafood straight from the Mediterranean, and savor the rich tapestry of flavors that define this region.
But it's not just about the food – it's about the stories behind each dish, the traditions that shape Malaga's culinary heritage, and the local insight that only a true local can provide. Your guide will share their favorite spots, reveal secret ingredients, and immerse you in the cultural tapestry that is Andalusian cuisine.