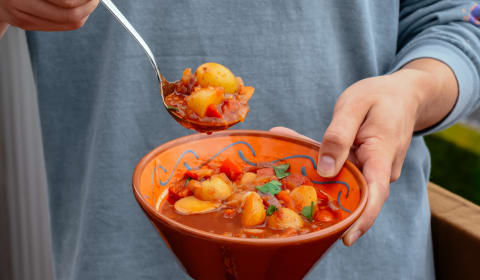 Cook traditional meals with your host
Ask your local host to cook traditional Hungarian meals together with you. It is one of the most unique things to do in Budapest. This way you can observe how traditions have stayed alive, right in front of you, in a home of a local person. It's a great fun to try local dishes, and you can also take the recipe back home.
The complexity of Hungarian meals greatly vary. Let your host pick their favorite. Is it the gulyás, stuffed cabbage or the palacsintas? No matter which they chose you can be sure to have great fun. Especially, because it's certain that "Pálinka" will appear during the cooking process.