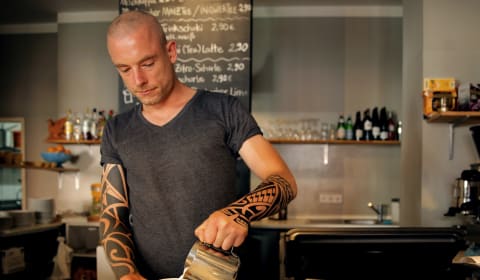 1. Drink Your Way Around The City's Coffee Scene
Melbourne's coffee culture is booming thanks to many of the city's cafes seeing coffee as not just a drink, but an artisan product. So whether you opt for a flat white, cappuccino or espresso in Australia's capital of culture you are sure to not be disappointed.
With so many specialty coffee places everywhere from the city center to the suburbs, you really are spoilt for choice when it comes to enjoying your morning coffee.
Local tipMelbourne's baristas are the true coffee connoisseurs and from brewing technique to beans, most are happy to talk about all things coffee with their customers.