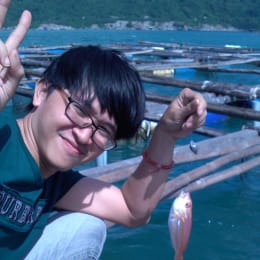 About Tuan
Location:

Nha Trang

Languages:

English

Response time:

less than 4 hours
I'm a freelancer, always wanted to explore the place where I had arrived. Shared experience, the fun, along with friends from around the world to my beautiful country.
Read reviews
(1)
Tuan offers:
100% personalized local things to do & food experiences
Things to Do & Things to Eat by Tuan
Guest reviews about Tuan
Fishing on Stone Beach near Amianna Resort
It's easy to communicate with him, good English and friendly. The tour is great and the fishing site offers a very awesome view to the sea. Really love it.