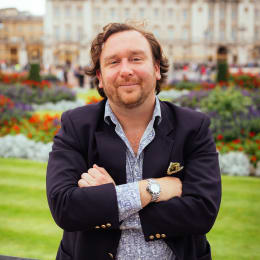 About Tom
Location:

Stroud Green

Languages:

English

Response time: less than {hours} hours

less than 10 hours
Welcome to my profile! I am an cultural history storyteller, passionate about music, art, history and architecture.

I have lived in London for over a decade and when I first moved here it was to experience the wonderful depth of creative history and energy that our fair city has to offer.

I love to tell stories about the fascinating people and wonderful places that give London its unique fabric. As a storyteller through words, images and music, it is a great pleasure for me to meet new people and to share with them some of London's most exciting stories.

As Samuel Johnson once wrote: a man who is tired of London is tired of life.

On my tour you'll see the best highlights and hidden gems. I'll even show you significant points related to the Royal Family. I can customize the tour just for you.
Read reviews
(79)
Tom offers:
100% personalized local things to do & food experiences