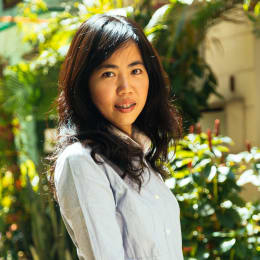 About Elise
Location:

Ho Chi Minh city

Languages:

English, Deutsch, Vietnamese

Response time:

less than 4 hours
Hi, my name is Phuong, but you can call me Elise. Raised in Vietnam, I spent my college years studying hospitality in Holland, before working in the USA in the hotel industry. I believe that traveling is quintessential in developing a more well-rounded global citizen, and that it is the antidote to ignorance.
But first and foremost, I'm a wanderer, a storyteller, a food lover, or simply a friend of yours, who has a passionate interest in showing you how to enjoy a day in my beautiful city to the fullest. Just tell me what you would like to do, I will make sure to make it happen.
When I am not maximizing one's travel experience, I go explore the world around me, teach English, knit or happily spend time in the kitchen cooking.
Read reviews
(142)
Elise offers:
100% personalized local things to do & food experiences
Guest reviews about Elise