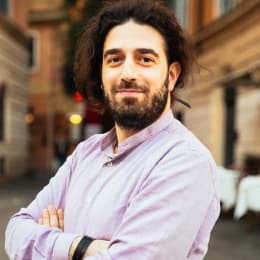 About Matteo
Location:

Rome

Languages:

English, Italiano

Response time:

less than 14 hours
I'm a freelance photographer and filmmaker who loves riding my bike in the city. I love the weather, the people, the light of the Eternal city.
Even if there are some troubles in living here I could not live elsewhere.
In my free time, I enjoy watching movies, documentaries, going to the theatre and reading books!
But mostly, when you need a good place to eat I can direct you to the right place!
Read reviews
(168)
Matteo offers:
100% personalized local things to do & food experiences
Things to Do & Things to Eat by Matteo
Guest reviews about Matteo