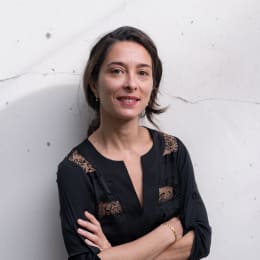 About Leonor
Location:

Estoril

Languages:

English, Français, Español, Português, Indonesian, Msa

Response time

less than 3 hours
Born in Lisbon, I lived in Macao, China from the age of 2. I returned to Portugal when I was 18, and since then have spent periods away. I am here to stay, after 4 years spent in the Netherlands doing my PhD in Art History.

Upon return I got interested in the Jewish History of Lisbon, recovered the history of Azulejos, and am now exploring the Liberal period (post-1834). I am a researcher so, if you want extra info, I will accommodate your request.

I am a trained industrial designer, curator and art historian. I love world cultures and have a dream to work in a museum. But I like the outdoors a lot, and Lisbon is an outdoor museum!

With me you will see Lisbon in its many facets - design, eco-lifestyle, religious heritage, contemporary art, food, etc. I can make the tour according to your preferences. See you soon!
Read reviews
(99)
Leonor offers:
100% personalized local things to do & food experiences
Guest reviews about Leonor