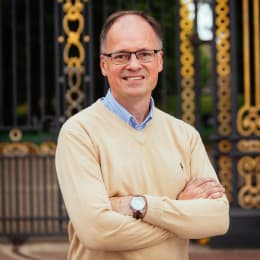 About John
Location:

London

Languages:

English

Response time:

less than 3 hours
A marketing and business growth professional, I enjoy engaging with people.

Having accomplished my ambition of writing a bestselling business book, I continue to share strategies to help businesses achieve return on investment with their marketing.

My background is diverse and unique. Having lived and worked in Singapore and travelled worldwide, I apply this grounding to my professional and personal life. Whilst studying, and prior to embarking on a business career, I was a Caseworker for the United Nations High Commission for Refugees (UNHCR) in Singapore & Indonesia, using my bi-lingual skills.

My wife is also from Singapore however we met in London over 30 years ago! We have 3 children: 2 girls and a boy. They are simply a joy to have!

I love travel and share my experiences with my family by experiencing what our wonderful world has to offer together. We've so far been to places as far east as Australia and as far west as California, with my birthplace, Singapore, being a focal destination.

London has been my place of residence for most of my life and I am passionate about this great, cosmopolitan city which is full of incredible history. There is always something to do here, rain or shine!
Read reviews
(14)
John offers:
100% personalized local things to do & food experiences