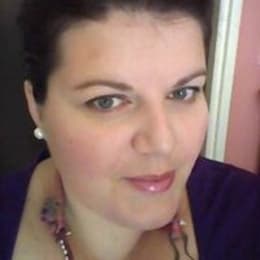 About Gina
Location:

Athens

Languages:

English, italiano, Ελληνικά

Response time:

within 48 hours
Hello,

I am Gina. I am an Athenean, a true local having lived here ever since 1989.

I speak fluently English and Italian, having lived in both countries for considerable amounts of time.

I have a degree in music and I work as an English teacher. I love learning new things about different cultures and interacting with people, which is why I think WithLocals is a great project and I would love to participate.

One of my passions is history and visiting ancient sites. There are plenty of magnificent landscapes in Athens, linked with their extraordinary stories and bursting with energy. I invite you to explore these timeless places with me.

Athens is not a relic, it is a vibrant modern city which has a lot to offer. I can take you on a tour around the modern culture of Athens. We will visit modern zones of the city that are buzzing with youth and energy! You will have the chance to see cafes, restaurants and bars that are special....

If you are not yet familiar with Greek food, you are up for a great surprise! Succulent, aromatic dishes with plane traditional ingredients will leave you wanting more! I can take you on a tour around the modern Market of Athens. A great place that reminds you of old time. Little shops selling herbs, spices and traditional ingredients so that you can replicate the flavours you were introduced to in Greece.
Read reviews
(1)
Gina offers:
100% personalized local things to do & food experiences
Guest reviews about Gina
Discover Modern Athens and its Culture!
Gina is a wonderfull young lady with deep knowledge about city's little secrets. The experience Gina offered me, is about Exarhia, an ambivalent part of Athens, known for its furious but creative dwellers. Having lived there for the most of her life, she showed me some beautiful and unique street art, found at the most bizarre places. By contrast the tour goes on with one of the most luxurious part of Athens, Kolonaki where you can visit some art galleries and contemplate later the differences among these two areas. Furthermore, Gina will recite you stories only locals known.This tour is essential if you plan to get really into Athens core. You should not miss it!!