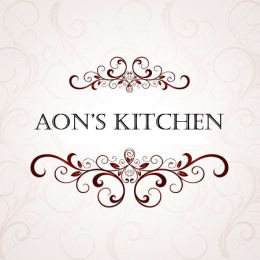 About Aon
Location:

London

Languages:

English, français, ไทย

Response time:

less than 9 hours
Food is always one of my great passion. I love to eat, cook and share. I can't really say what kind of food I love to cook most as it's considered another art form to me. I have lived abroad for several years (France and Hong Kong) and travel a lot too. Now I move to London and I would like to share my experience in food from various parts of the world with you. So most of my food will be more like Thai fusion.
If you want to try something somewhat different but yet still giving an authentic taste, you might wanna try my cuisine. I would like to have at least one day in advance before the booking. That will allow me to have sometime to go to the market and get all the fresh ingredients for your meal :).
Read reviews
(6)
Guest reviews about Aon
Personalized experience with Aon
We had a wonderful evening at Aon's place. The food she prepared for us was amazing and we had a really nice and interesting conversation. We even went out for a drink afterwards. Very glad to meet her and we totally recommend this experience.
Personalized experience with Aon
I had a very Nice dinner with Aon! She did let me make contact with traditional food, in here own way, while she also put her travelling into the food! So the food ended up be a mixture of tradition and life experience!
Aon has a very lovely little appartment with a great view over Bangkok.
Besides the food, Aon is great company and a very good host. I had a great first evening in Bangkok!
When East meets West.
I had so much fun with Aon. Her food was Thai fusion. It was yummy and the way she plated the food was exquisite. We had so many things in commons and it was a fun night in with a non-stop conversation, good food and wine. I even learnt a few tips about cooking from her. Definitely recommended. Thanks again, Aon!
Personalized experience with Aon
It was exited evening with new friend and good food.
Personalized experience with Aon
I am very happy I chose Aon for my first Withlocals experience. Not only was the food delicious and price affordable, but she was a great host and a passionate cook.

I wholeheartedly recommend her to anyone who would like to try Thai or Western food (or a mix of both!) cooked by a pro in a pleasant atmosphere. Hurry up before she becomes famous and starts charging more! :)
When East meets West.
The dinner with Aon was amazing!!! She has a really cozy place right in the center of BKK. Her fusion food creation was really impressive. She thought of every little thing to make the dinner perfect, from making the pasta by herself (and it was amazingly delicious) to even designed and printed a cute little menu of the food she will serve. I can really taste and feel her passion for cooking during the time I spent here. And not only she is a great cook, she is also a great company. She is very outgoing and open-minded. I can say that I really made a new friend today and that is the beauty of Withlocals.